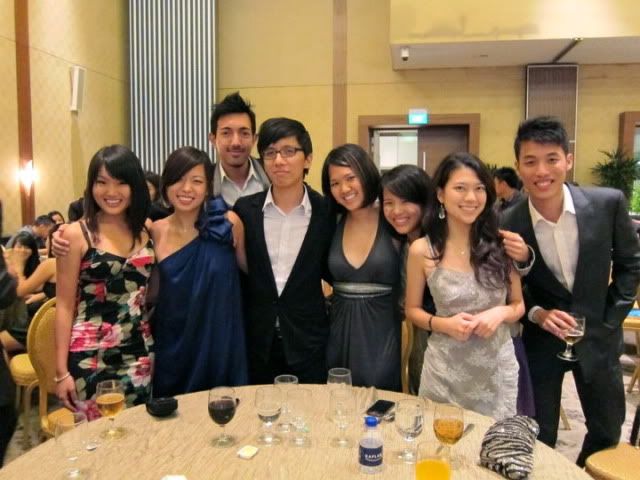 but thanks guys for playing a starring role anyways.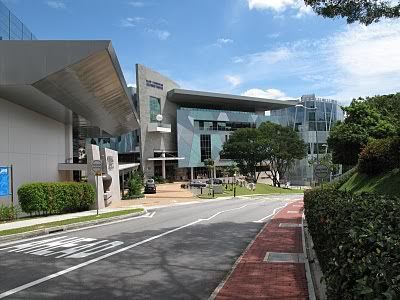 the NUS Guild House
The location for our unofficial segue into the "you're no longer a student, sucker" Club. thankfully, the beer kept flowing, otherwise the truth might've been too much for the majority of us. it was a good night of food, fun, laughter and no small amount of reminiscing.
Personally, i just liked seeing everyone dressed up. Especially since our future courtroom duties mean penguin suits all round, and where's the fun in a monochrome life?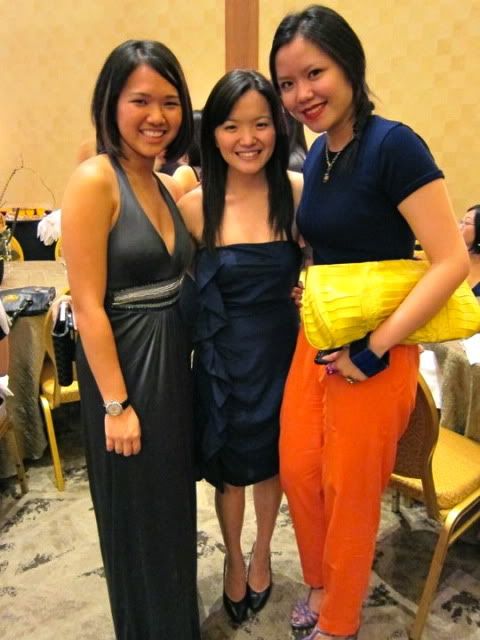 friends...from WAY BACK. i really love her orange pants! So sander, so chic, so now.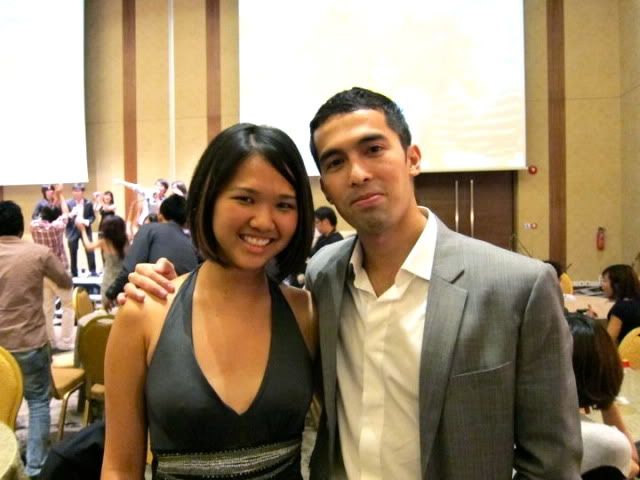 sorta coordinated, completely incidental of course. in the background? The Rembrandts' "I'll Be There For You", which got everyone on their feet and singing along.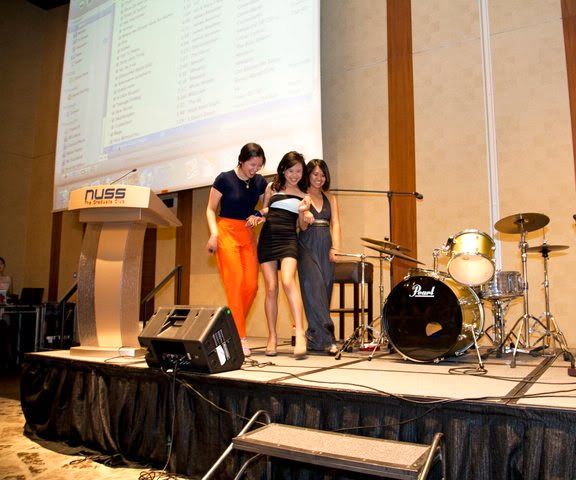 nervously and somewhat sheepishly doing The Walk onstage. Moderately fun, though.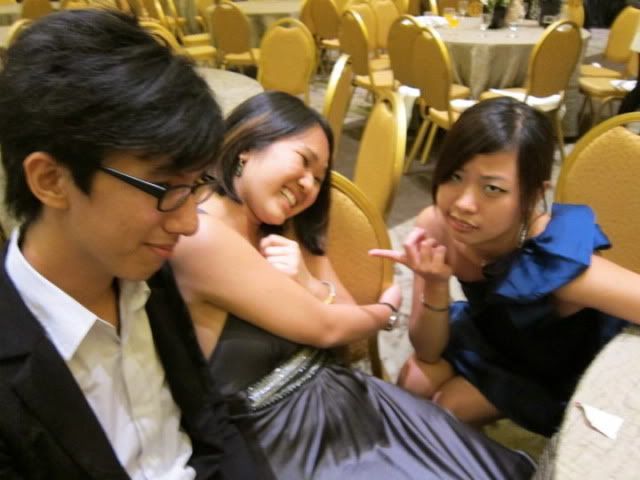 Usual Antics, beer-induced of course. (idiots). pretty much sums up the dynamic. i remember calling this "the 3 twins". go figure...never good with numbers.
and then there were 6.
the people whose faces have grown familiar in my mind, whose temperaments i can instinctively discern, whose numbers are on my iphone "favorites" list, whose quotes i remember, whose houses i lounge in, whose families i've met, whose preferences i have down pat, whose misadventures i hear about, whose voices i instantly recognize, whose joy and tears i've shared,
whose Kindness Generosity Support Selflessness Hilarity Wit Intellect Affection Openmindedness Warmth Inebriation Annoyance Effusiveness Passion & Love
i have been nothing short of fortunate to have basked in, experienced and constantly endeavour to return.
arguably something we've lived by--