i just remembered that i neglected
sri lanka
in the midst of discussing Other Trips--
india
and
thailand
respectively.
1. COLOMBO.
all noise and smoke and chaos and constantly being stared at; the country's capital is pretty much what i expected. But i had to have my wits about me as I was rushing to get catch Plane Bus Train on my own...
had a bit of a slumdog millionaire moment with at the old-skool train station thou; it reminded me of the movie so much, you know that last bit where she waits for him at the train station then they break out into a ridiculous dance?
Unawatuna is ranked one of the top 10 beaches in the world...sri lanka is an island after all, and the coast is stunning-- just imagine the Indian Ocean at your feet. The tips of your toes, even.
The only downside is that it was an obvious tourist trap-- their familiarity (slight irritability, almost) with foreigners belied their own protectiveness of their own country.
it was a beautiful sunset though...preponderance of lovey couples notwithstanding.
3. FORT GALLE
a slightly more vacation-y area, the bohemian vibe is indisputable and inescapable as you walk the cobbled uneven streets...full of artsy cafes and hip guesthouses and rooftop seating (my favourite bit) and where "wifi" isn't a foreign word...
the sun beats down on the glistening ocean and to be right there where rock meets cliff meets water meets ocean meets infinity = priceless.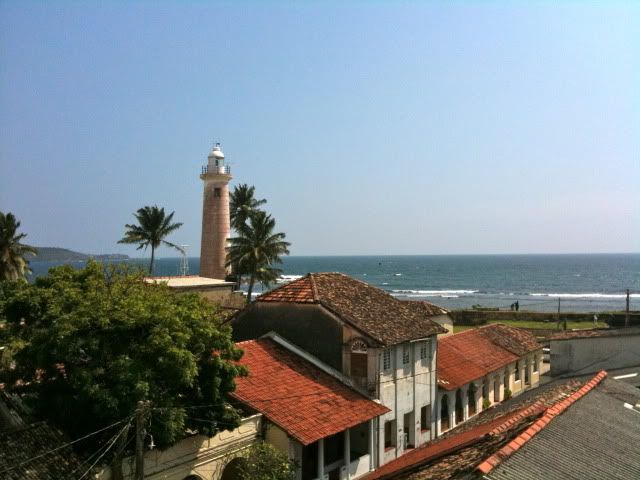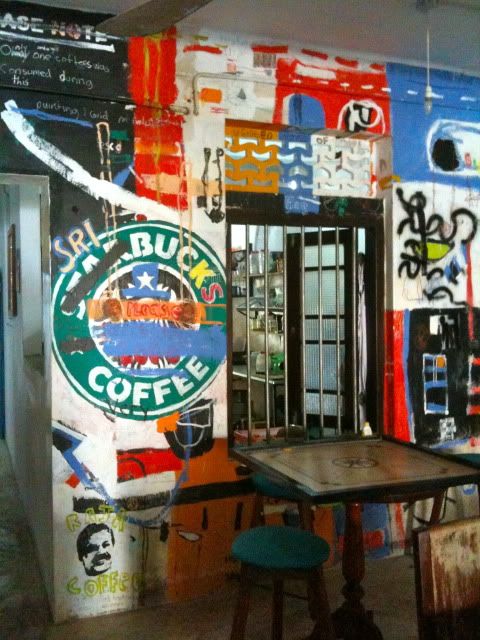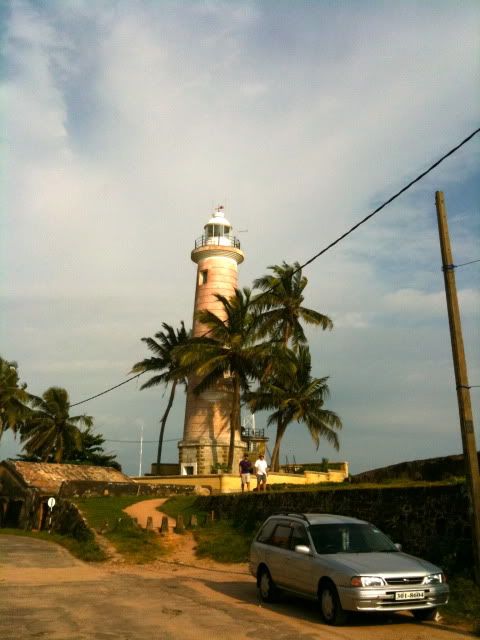 thank you
for coming along for bits of the ride...u know who u are...
4. FINAL THOUGHTS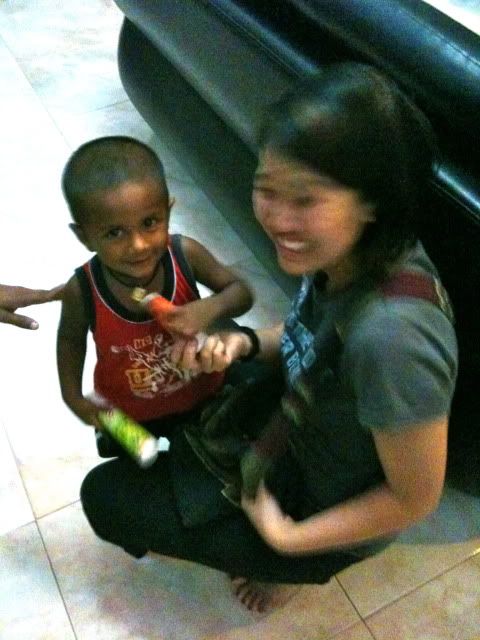 there wasn't enough time to enjoy the warmth of the locals, nor the beautiful weather; i see this photo and i think of the many people who came up to chat, to help, to ask for my hand in marriage (i never get the right men...). I remember the many random conversations, the kindness of strangers, the laughs from language barriers, the universality of a smile.
but i all i see is the train leaving the platform...
so I wish sri lanka all the very best in rebuilding its society in the wake of the cessation of the civil war. The people have so much hope, its the least that they deserve from their own country.
-
Deal.