Officially, the season began a few days ago, on 21 March.
Margaretha Olschewski
shot a colourful floral fashion editorial for COSMOPOLITAN UK, which gets us ready for sunny days. Don't you just FEEL lighter, breezier (I sound like a covergirl ad now...) and sunnier merely talking about spring?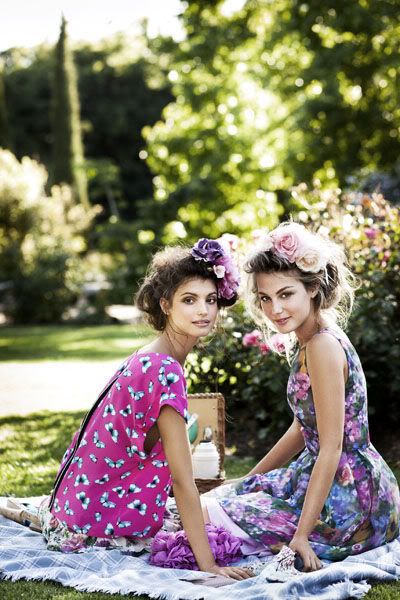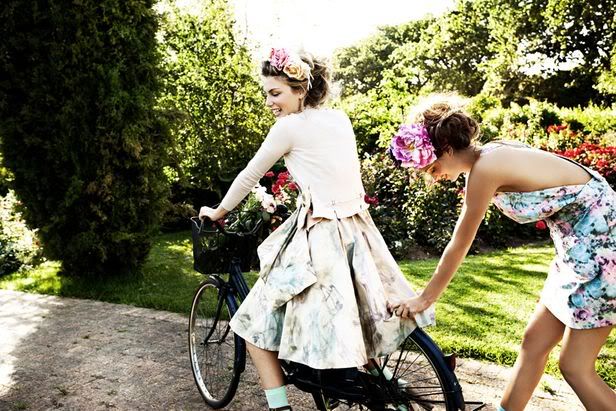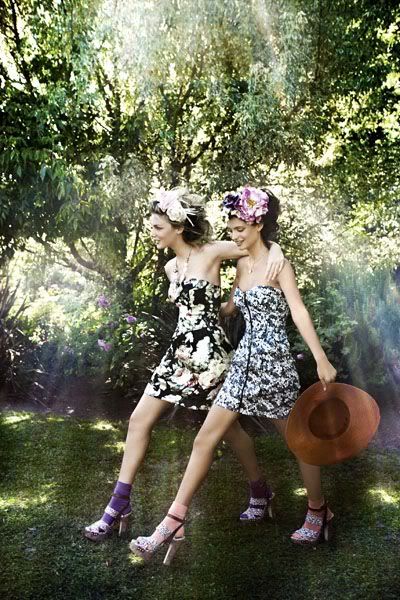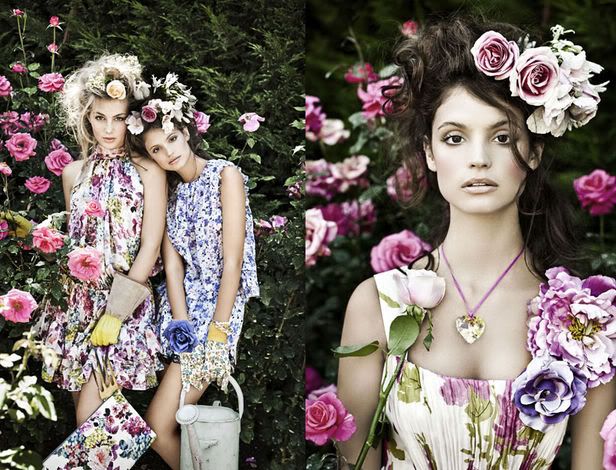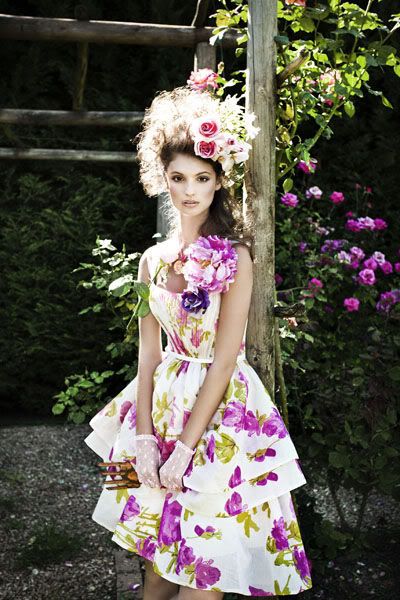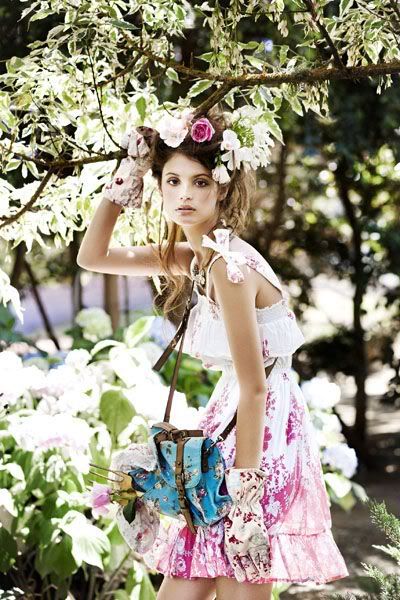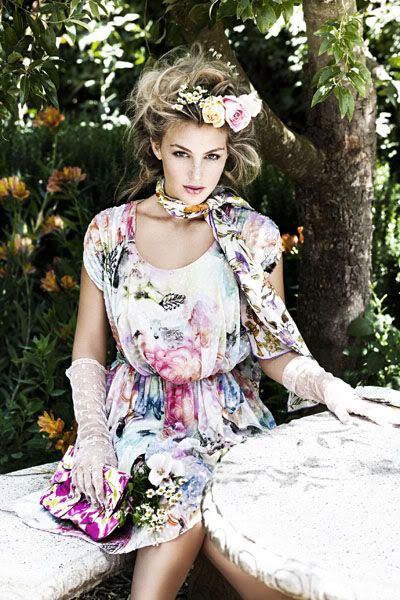 the sun-drenched images are lush, fresh, green and beautiful--and the scenery a great foil to the explosive pinks, magentas, fuschias and purples of the dresses. soft flowy fabrics and girly accents like bows and frilly layers complete the picture. bit too saccharine for my personal taste, but there are many ways to incorporate floral motifs.
While SS11 has been more about color than anything else, the florals that showed up in some shows then ended up owning the recent FW11 runways. From
Versace
to
Givenchy
to the
au courant
Jil Sander
, and even fashion-trend-bellwether
Miuccia Prada
's
Miu Miu
, it looks like florals are here to stay.
And if that's not enough to convince you, how about the fact that Mr.
Nicholas Ghesquire
(YES, MISTER G, because he deserves that much respect) put floral prints back on his creations for
Balenciaga
for the first time since that iconic Spring 2008 collection?
Blooms are the way to go, kids.
Primavera by Botticelli
Also known as
Allegory of Spring
, this famous Renaissance painting is the subject of much literature and many debates over the true meaning contained in its lush pastoral scenery and elaborate detail of the 8 depicted figures.
-