so okay. i never intended for this to happen, but by the end of the few hours, i found myself at home, with 2 new pretty boxes. of shoes. again.
don't judge; sharing them online is my therapy.
iconic pretty blue box fastened with a black ribbon...
(unfortunately, they tend to be very flimsy- its frustrating. because i keep a majority of my shoes in their original boxes)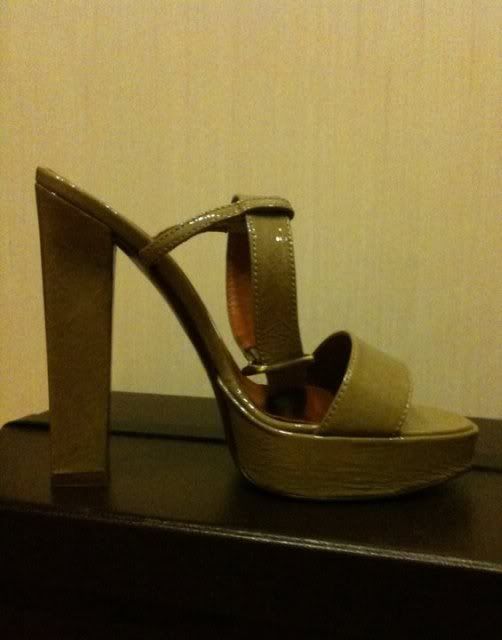 TA-DA. vertiginous.
olive/khaki platform sandal with brass buckle closure. i really LOVE the block heel, cos its sturdy and also quite my style (nothing too dainty or princessy please!)
Perfect with rolledup jeans, a plain shirt, and chunky jewelry.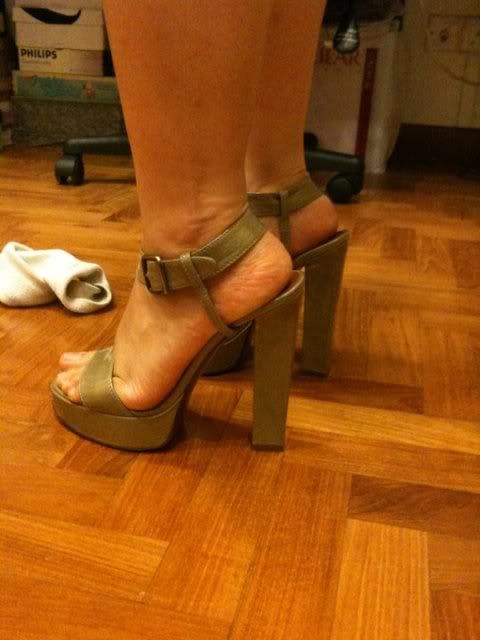 sorry about the suspect-looking white item. its just my ankle guard.
"what? your ankle's injured?", you ask. "how do you wear your heels!??!?!"-- cue look of morbid fascination-slash-incredulity.
Well the truth is it was just an old injury which will never fully heal, and i'll be damned if i relegate myself to flats and flipflops for the rest of my life for it.
so FOCUS. ON. THE. SHOES.
im so sorry for the horrible grainy pictures...
karla
has the same pair, so you can check them out
HERE
. obviously she actually has proper outfit posts because she is a REAL blogger not a lazy sloth like me who's doing this undercover sartorial thing while actually trying to cut it as a law student in real life. (i'm being serious. her photos are beautiful.... like such as... see below!)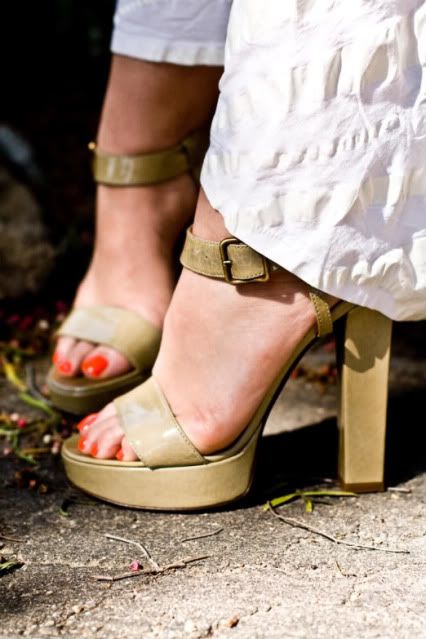 yea, im incorrigible, i cant even muster the strength to get a proper photoshoot done. i'm sorry... but to help matters, i got this picture from her blog, cos i think it showcases the shoe and its detail a lot better. i mean, you cant compare the humble iphone camera to a DSLR!
u can see the 'pebbly' looking texture to the leather...it reminds me of balenciaga's distressed leather. i am really pleased with this pair of shoes. plus they make me TALL. score.
-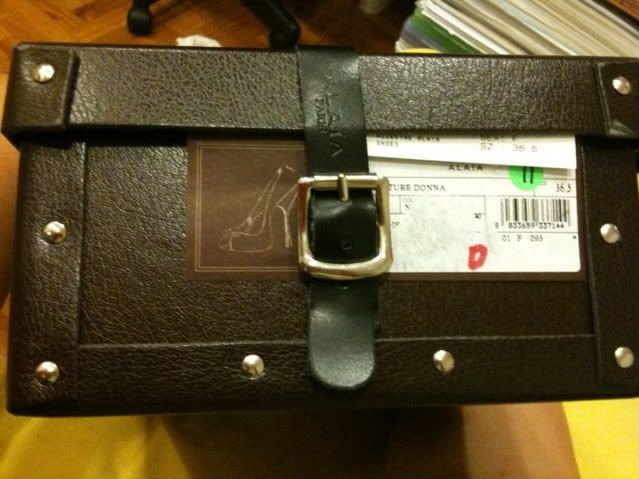 omg, i have trouble breathing when i see this still.
brown box with metal studs, black leather belt closure, "alaia" embossed on the belt. this is a really historic shoe for me in that i never EVER thought i would get a pair.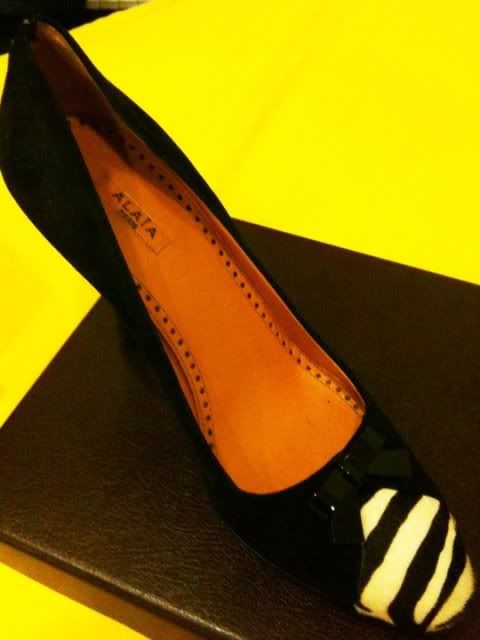 my first ever pair of alaias!!! thank you thank you mr azzedine alaia for your legacy and craftsmanship... i can just look at the shoe and feel satisfied that i have them. wearing not necessary!
confession: i take them out and stroke the ponyhair every few nights... true story.
so they are black suede+ponyhair, with a fantastic side profile.
yea whatever, ignore the minnie mouse in the background. i'm sentimental, wot can i say!?
but the best bit is of course the zebra-print ponyhair cap toe... replete with a small black patent bow (which is thankfully hardly even visible YAY no overt girliness).
the only REAL problem i foresee is, between ponyhair and suede, i can forget about wearing these except for really special occasions.
and sorry this one isnt clear but the heel with the same ponyhair, and the back with 3 patent "stitches". stroke. stroke.
they're also the most expensive shoes... erm. EVER, that i own. (think loubs are pricey? HA.) it took me a lot of vascillating and hemming & hawing before i decided to get them. my dad really thought these were quite unique so that really helped my decision. thanks mum and dad lol.
-
additionally, don't think i'll be buying
anything
for awhile. will be on hiatus due to exams! back in early december!