UNIQLO SS10: +J COLLECTION
IN COLLABORATION WITH DESIGNER JIL SANDER
Japanese brand Uniqlo is synonymous with well-tailored, affordable, quality basics in a dizzying array of styles and colors.
i suppose, kinda like The AA of asia, if you will...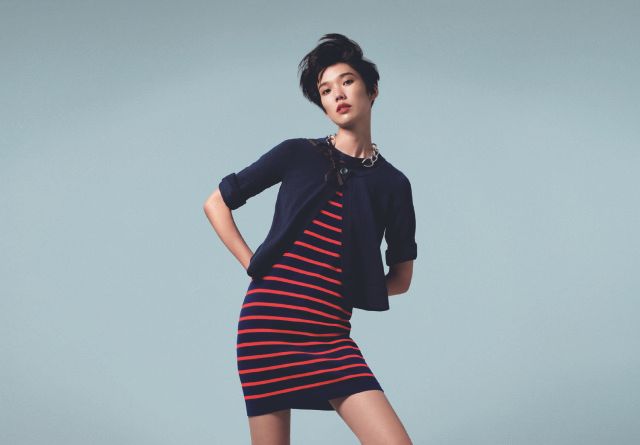 let me just interrupt what i have to say with an unadulterated declaration that
I LOVE TAO OKAMOTO.
her outfits are the most badass of the lot. or maybe she's just working them the most.
ok back to the story...
So the collaboration with designer Jil Sander back in December 2009 was highly anticipated, really in the sameway that CdG x H&M or Rodarte x Target or Stella mccartney x Gap was--
a high-fashion designer at an affordable price.
known for her clean and tailored sartorial stamp, I definitely expected the same sharp modern silhouettes from the new +J collection.
More interestingly, I wanted to see her designs in the high-technology yet functional textiles Uniqlo has been churning out, and if that marriage would work.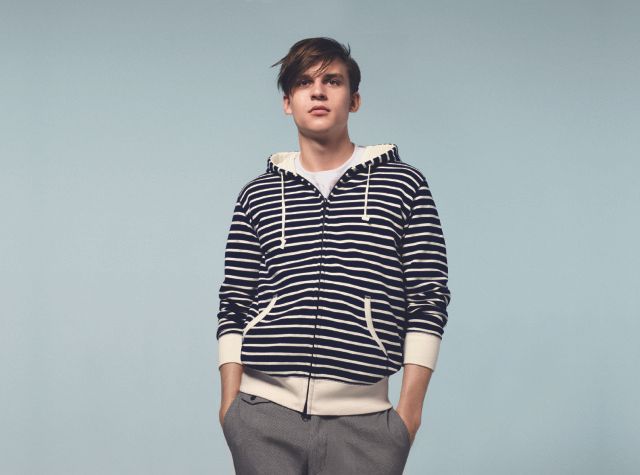 based on the pictures interspersing all this text, i'd say the collection speaks for itself.
with a muted pastel palette, the superior tailoring and quality of the fabric get to take centrestage.
the modernity of the clothes comes both from the sleekness and simplicity of designer jil sander's impeccable aesthetic, as well as the sheer quality of uniqlo's innovative textiles.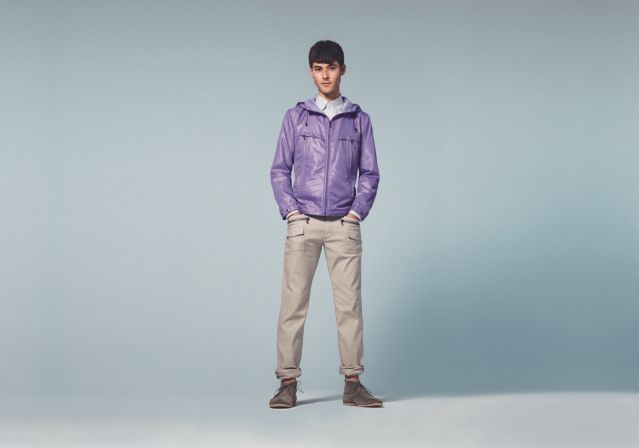 shiny lilac jacket? on a dude? with cotton twill chinos? WOT!??!?
point being,
why hello good looking. i love your bold jacket. like a cool-ass biker dude, without the jesse james tattoos (and infidelity). and great flatfronts.
is purple too bold for some of u dudes? well ok they've got it in black as well. i dont need to get started on the womenswear-- tao models the same jacket in the first picture. add to that elegant basics and breton stripes aplenty.
-
(prices of the jackets from $79 to $229, if you're curious).
cheers!
-
on a more personal note, i realise the last time i did a full post it was 2 months ago. that is pretty ridiculous... i've really neglected this, and i also know i've barely posted any outfit photos in a really long time.
the truth is, aside from the trouble it takes (dont get me wrong its really fun, just time-consuming), i've been focusing on school. this summer promises to be superbusy, and i'l be spending some time in sydney both for school and for fun. other than that, i've actually put all other plans on hold because school-related stuff is gonna take up pretty much all of my time. i know you continue to read this, and for that i am so grateful, because the reason i even blog is so that i can share my opinions with other people. i still read emails and comments (thou i screen them), and most importantly i am still a silent supporter, particularly of the blogs ---> there.
be well!
-
all image credit to uniqlo press kit. all images from uniqlo's regular ss10 collection.