calvin klein
typically full of clean lines, sporty silhouettes and minimalist designs rendered in fresh pastels for Spring...not so sure those sandals will be a hit, but certainly the frocks will be...
-
so francisco costa and his ck colleague italo zucchelli threw a party last week in celebration of LA ARTS MONTH. i guess in other words, LA "let's-pat-ourselves-on-the-back-with-statuettes-because-xmas-and-thanksgiving-are-over-and-summer-is-too-far-away" MONTH. i kid. kinda.
-
in any case, among the many celebrity attendees dressed in CK but of course, i spotted 2 ladies, each epitomizing one end of the fashion scale.
presenting.....
melissa george
-
red lips are a HUUUUUUGE HIT this awards season, but instead of chilli red, melissa got red-by-way-of-twilight on her lips. the dried-blood color contributed to the vampiric fantasy just as much as her whitish pallor did.
aside from the makeup, the lovely blush sheath was undone by her poor red carpet posing. the loose sleeves went from comfort wear to poor form in one flashbulb second. it is a lovely color and beautiful up close, but there's just no disguising an unattractive silhouette.
-
shame.
-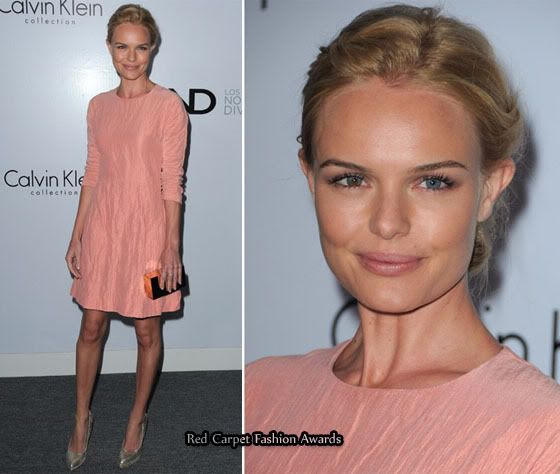 kate bosworth
-
clearly a far FAR cry from the missus before this. from her luminous glowing tan to her natural pink lips, kate was quite the picture of youthful vitality.
the salmon crinkled silk dress was age appropriate and very cute, ending just above her knees for a balance between girlishness and sophistication.
any shorter and it would've screamed "SEND ME TO PROMISES PLEASE", but i'm glad we're too busy with awards season to be obsessing over celebrity weight interventions.
-
(BTW, anyone else notice that!??!?! no weighty news these days truly because there's no need to cook up such frivolous things when major groundbreaking historic things are happening these days... like the annual awards shows. -_-)
-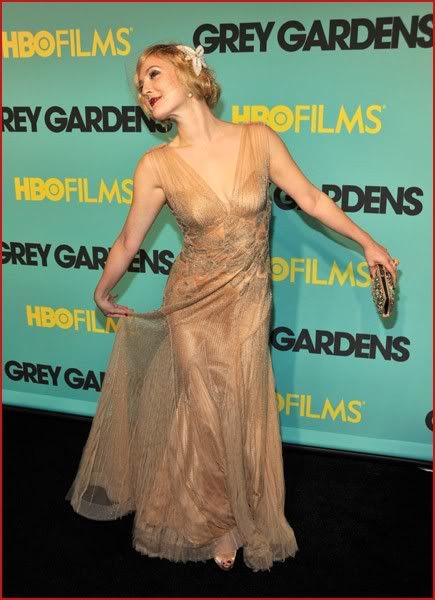 vintage drew barrymore, 2009 promoting grey gardens
all the talk about nudes just reminded me of this picture because it made such an impact with her old hollywood glamor phase...it was versace i believe.
BTW people i'm sure we all know she won the emmy and the golden globe for her performance in that show!
-
which brings me to oscar excitement. traditionally, the oscars are the grandest and most feted awardshow of the season. i take no contrary view. so i'm just excited to see what happens, especially with best picture now being the most open race, given that there are 10 nominees this year onwards, and that the Directors Guild, SAG and HFPA have conflicting winners so far.
always good to have some unpredictability-- winners wise.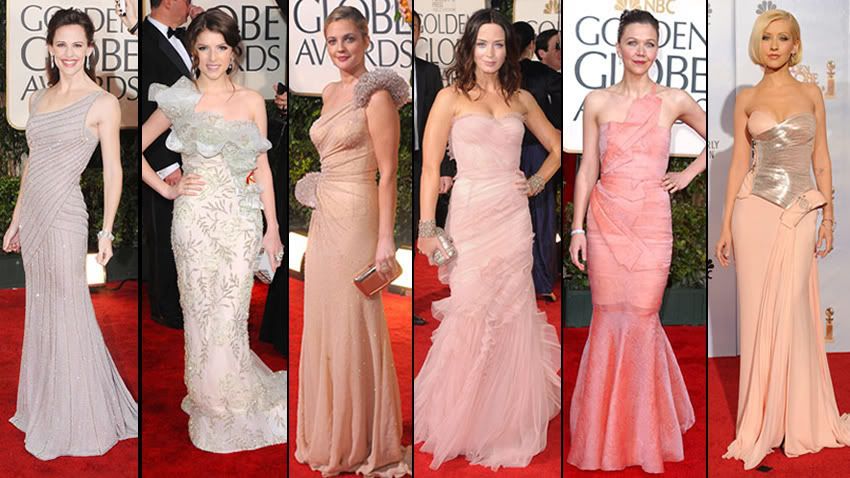 as for the gowns...
i think we've already seen how nudes are taking over this season!!! i need to get me some of those.
-
image credits: FYB, redcarpetfashionawards, rantingsofashopaholic