2 blocks south
is an australian streetwear label. these latest shots for their ad campaign feature models marte and sam andrea (!!! i still get excited when i see my name anywhere in any incarnation...), and shot by photographer
marijke aerden
.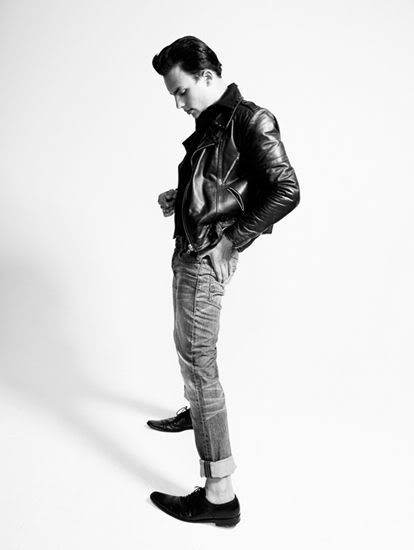 i think the shots have been beautifully styled--the monochrome doesn't take away from any of the pictures. they are still edgy, compelling and very sexy. in fact, these pictures remind me of
another high-gloss monochromatic photoshoot
--the grayscale is balanced out by the high saturation of the images. SO AMAZING, the models just pop off of the screen.
-
and speaking of going south...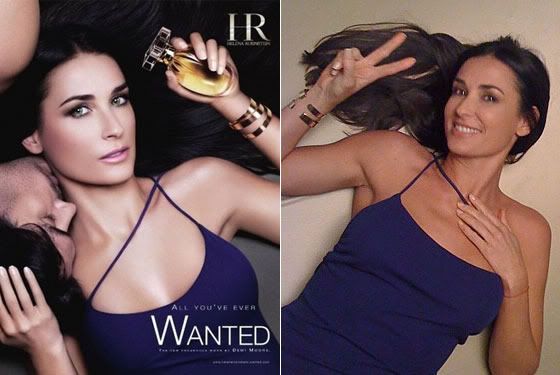 demi moore for helena rubenstein
-
i mean, why even bother with makeup when everything gets edited to within an inch of its life!?!?!? i can see how erasing blemishes is a good thing to have, dont get me wrong, but it seems even my untrained (albeit critical) eye can spot the following enhancements:
unusually alabaster skin (i mean its not like she's cate blanchett/anne hathaway...)
extremely full and glossy jetblack hair
a wrinkle-free neck and fingers...oh yea, and FACE
cleavage!!!!! though i must admit the edits in that department look fabulous.
that's what happens when ashton kutcher posts pictures to his twitter account.
-
image credits: nymag, gosee