ok, i'm NOT a fan of featuring myself (as opposed to my clothes and fashion in general)...but in the absence of proper outfit photos, i will just put up a makeup-related one.
matthew williamson for H&M top**/ accessorize earrings/ estee lauder makeup
-
this was taken at the
beverly centre bloomingdales
i believe, at an
estee lauder
makeup event they were having. so i received a little makeup makeover (they didnt help with outfit and hair, unforch HAHA) from the nice ladies there, and got to do the whole photoshoot thing there too.
i picked a orangey, summery look with warmer coral colors, and after going through the shots with the photog and the photoeditor, we finally settled on this shot as the best one. quite a fun day out and you can still see my summery coral nails. MATCH!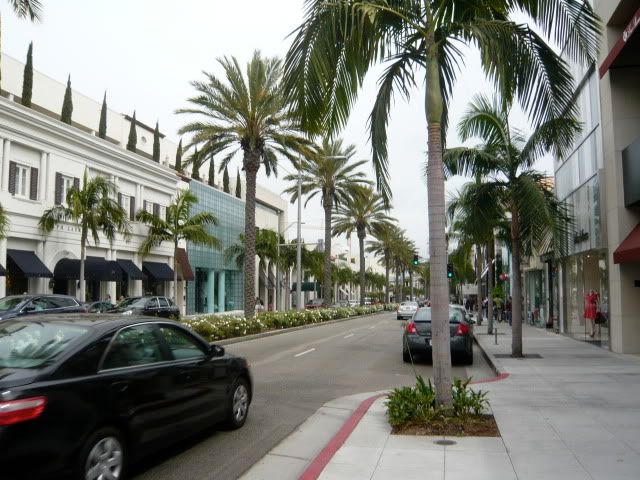 small stretch of rodeo
i suppose since i'm on the topic of LA i might as well put this up...
the FANCIEST RESTROOM I HAVE EVER HAD THE PRIVILEGE OF USING.
i suppose it HAD to be on rodeo drive.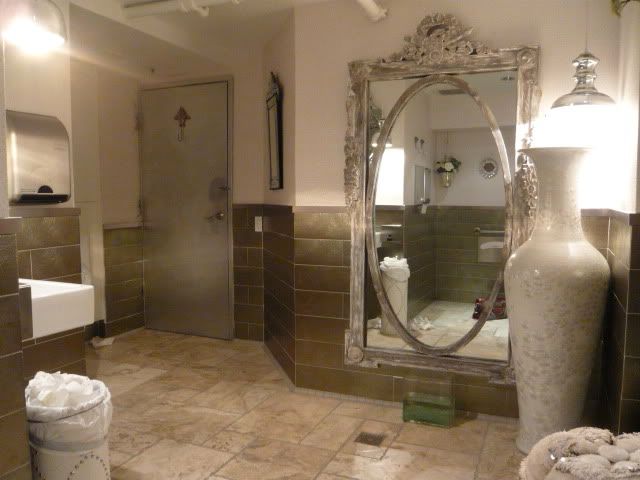 my friend and i drove to rodeo to get some cupcakes, and then we decided to have lunch. so we picked the most ridiculously decked-out cafe on the stretch-- waiters in full gear, all-white seats, tables, linen, tons of chandeliers, lots of foliage YES FOLIAGE it was thick! not potted plants!, and more plastic-ed overtanned middle aged italian women (well they were speaking italiano...) than you could count.
and these women were HOT. not despite their age but because of it. it was amazing. and we sat and sipped waters and had a nice pretend-pretentious meal while listening in to all their husband-talk. personally, i couldnt concentrate cos their diamond rings kept shooting glints into my eye.
the restroom was cavernous, filled with ornate sculptural fixtures, lots of mirrors and fresh flowers. strange that the biggest mirror faces the toilet of course--do i need to check myself *down there*, or what?
but still. i thoroughly enjoyed my few minutes in there. so much so that, YES, i was insane enough to press myself as far into the wall of either side of that room to snap all of 2 pictures.
i never told my friend i took those photos. i hope he never sees this.
-
**YES i am really proud of having scored this matthew williamson top...i have no idea why it took me so long to post about it--goodness knows choo is the next collection (not raving about it AT ALL BTW) to talk about.
eitherways, i love matthew williamson and even though i cant afford his stuff (still 4-figures on heavy discount!!!!!), i will still love him and his amazing colorful vibrant aesthetic. shoutout on the sidebar!
and just to leave you with the cutest ad campaign ever. just google dentyne to see more. the premise of the ads is to re-humanize what technology's taken over in daily interactions.