before anything else,
might i say that
gareth pugh
is downright genius; i was absolutely blown away by his menswear and how coherent his entire collection was. his perspective on clothing is obviously intellectual and i'm terribly sorry i've missed out so far due to my oversight! i've pigeonholed him as a mere sculptural freak in the past, but that's definitely not the case. cannot wait to get the proper shots and post them up! all that in the next few days!
he was uber cute at the end of the show too--mere metres away from where i was, and he grinned goofily for all of 5 seconds before skippily skidaddling backstage. wonderful!
first order of the day:
HELLO NEWYORKERS YOU LUCKY FOLKS. just a heads up, really.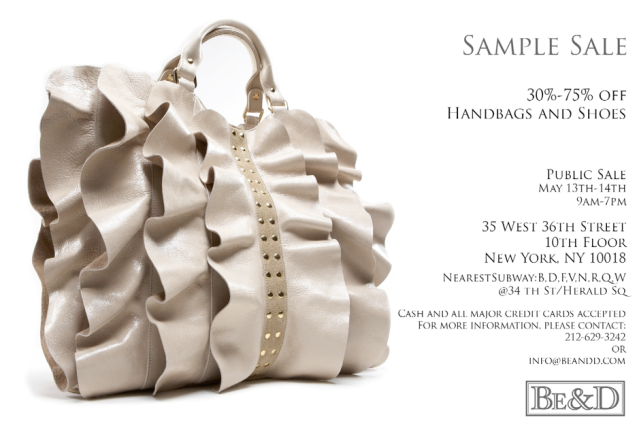 next up: a cool new shopping experience!
SHOP IT TO ME
is a website that's many things in one--but one of their key features is being an online personal shopper of sorts for you. once you sign up for FREE as a member, you get to EDIT YOUR PREFERENCES as you can see below--
choose your favorite brands, types of clothing and your sizes--both your clothes AND your budget! how cool is the wallet factor, huh.
after that,
SHOP IT TO ME
will gather items that fit YOUR PREFERENCES and email the collated list to you--mind you, these aren't just links to your favorite retailers like net-a-porter and bluefly. you actually get the pictures IN YOUR EMAIL, with everything on your plate ready for your perusal. how's THAT for saving time and effort trawling through endless sale sites!
they also have neat new feature called SALE SPOT where the best online bargains from your favorite labels are collated! above: rag & bone/theory/alice + olivia/marc jacobs.
incidentally, that screenshot is ALSO how the clothing wil appear DIRECTLY in your inbox--there's honestly no fuss to this and no obligation to buy.
to be honest, once you see how personalized it is, it'll be hard to say no anyways! :)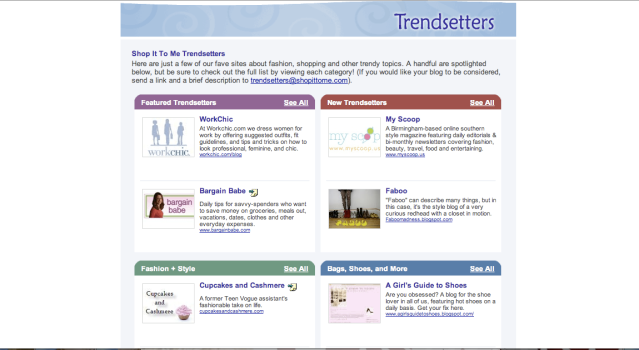 in addition, they have a page for TRENDSETTERS, and i've been very fortunate to have been featured there...it was a most pleasant surprise i must say!
AGAIN, you get to pick the categories that suit your taste, and for now, i'm under "
new trendsetters":
just click to visit!!!
but minor pimping of myself aside,
the main thing is i've been a
SHOP IT TO ME
member for more than 6 months now, and they continue to faithfully send me the best deals on the web, according to what i've told them i like. nothing beats getting what you want-- especially when it comes at an attractive price!!!
so
check it out now if you havent already: