oh joy, the camera's back...and along with it, the cuffed trews! i'm certainly glad to have higher res photos for my own sake...instead of my poor photobooth laptop webcam of a substitute.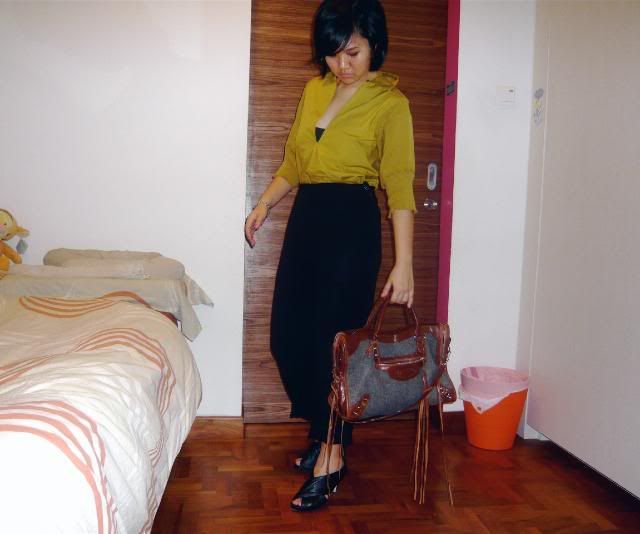 marni
knit/cotton top,
robinson
 pants (mom's),
pedder red
leather platforms,
balenciaga
 wool/leather city,
tiffany
 heart tag bracelet.
 my mom also made me wear that black tube inside so that no wardrobe malfunction would occur...
thou i personally feel that a deep v-neck is no problem if
consuelo castiglioni
intended for it to be that way, haha.
this particular city was a seasonal one (i think it was fw07!?), that's why it came in a gray wool combination rather than the usual cracked leather. eitherways, you can't find it anymore and another interesting feature is the metallic hardware that's shiny instead of the usual matte. 
and close up.
in a moment of shopping folly enticed by a discount, my mom bought it-- for herself actually, but i borrowed it cos i thought i could wear it differently than she would.  
but i think sometimes the $$ may be worth it in the light of clothes = investment. its just a paradigm shift i had a few years back. any thoughts? there's alot of discussion as to teh relevance of "luxury goods" in the current economic situation.