by the way everyone, LINKS have been updated on teh sidebar...and now there are more great selections of lovely people from the blogosphere. happy perusing! xx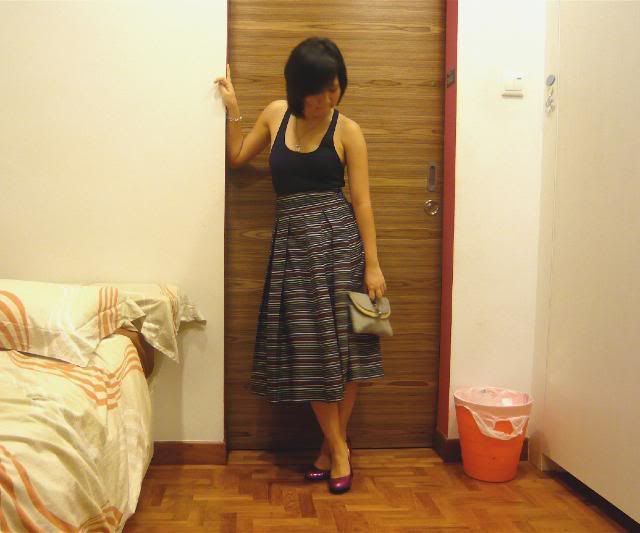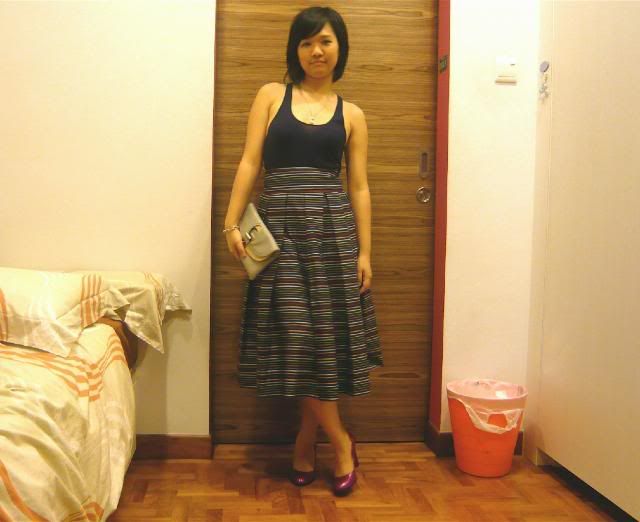 AA
tank,
asos
 striped skirt,
stuart weitzman
 magenta honorroll pumps,
marc jacobs
 eugenie clutch,
tiffany
 heart tag bracelet,
swarovski
 crystal locket (mom's)
and HUGE props to my dear friend
evangeline 
for carting back my load of
asos
goodies from (gloomy??) edinburgh! i had no idea i bought THAT MUCH STUFF until she passed me a paper bag that was way heavier than i had imagined in my small mind. tsk. hopefully i'll get to put up some more of the stuff in time to come.
she blogs about lifestyle in general, so you can check out the link above.
closeups: candystriped skirt/magenta pumps (my ankles look weird!!!)/crystal locket.
 those shoes are SERIOUSLY shiny in real life. i remember when i was trying them on, the lady next to me remarked that i liked attention-grabbing shoes. 
how wry.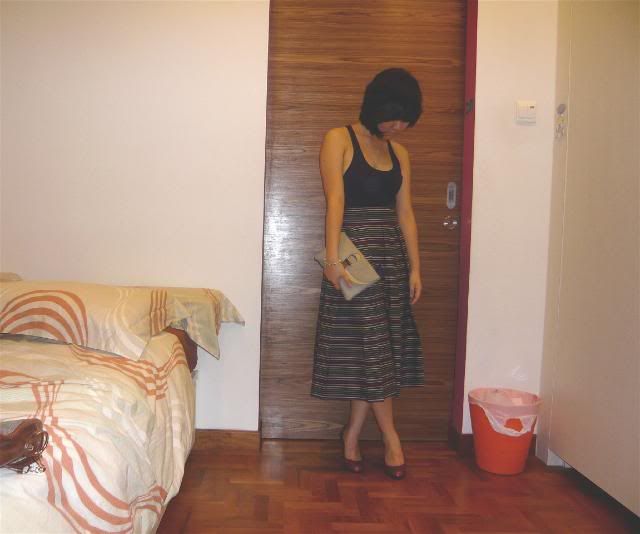 the shoes came in really handy cos the skirt was a bit long, in my opinion. do you guys think i need to shorten it? it really is Quite Long!!! 
but what i did/do like is how all the colors means that the skirt can be matched with any pair of shoes/any top/etc. its quite a fun piece to wear, but VERY UNFORGIVING. hehe
in the meantime, i'm SOOOO behind on current movies no amount of keeping up with online gossip and the news will save me from social suicide. just some movies i have yet to see but want to: (feel free to tell me its not worth my time...):
the curious case of benjamin button
frost/nixon
revolutionary road
milk
xmen origins
anything playing in cinemas now, to be honest. 
so all i'm crossing my fingers for is inflight entertainment. cheers all! ONE WEEK TO LA. not sure how i feel about the whole thing.