//EDIT: thanks all for your love and support so far... the exams are coming up in less than a fortnight and predictably i am a shambles. will be on hiatus pretty much until the end of the month. see you may!!! in the meantime, check out the blogs in the sidebar, or email me/comment if you have anything interesting! :)

xx
andrea
from her appearance on
letterman
in a wonderfully fitted, ruched, 80s puffed-sleeve
giambattista valli
 dress, (this shot TRULY reminds me of something from the reels of
SATC
--there's something very carrie bradshaw about the theatricality of this photo!)
to her most recent premiere outing in a goddess-like flowy embellished
andrew gn
, it seems that
drew barrymore
 has hit the fashion jackpot. each look is unique, memorable and dramatic!
side note on mr gn: 
established in 1996,
ANDREW GN
's opulent designs boast luxurious fabrics and exquisite handiwork more readily associated with haute couture. The Singapore-born (YAY GO LOCAL!!!!) Paris-based designer develops his embroideries in-house and creates his own buttons and embellishments. Artisanal details in the form of bows, mink trim, and beading keep the royals and socials coming back for more. stocked at
nordstrom, bergdorf's, neiman marcus,
with a standalone store in paris, which also boasts an atelier. naturally, paris is also his FASHION WEEK city of choice in which to show. :)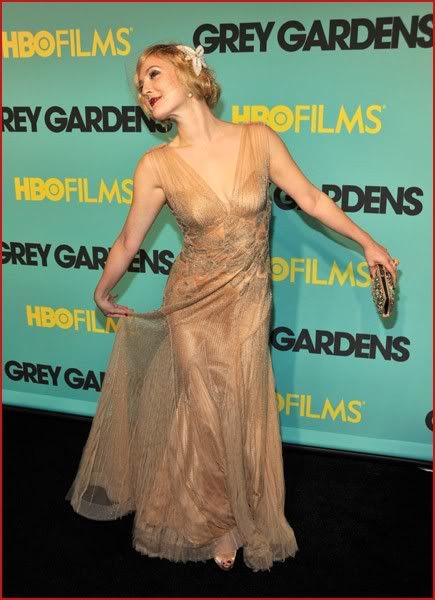 BUT
the one dress that's been getting everyone in a tizzy is this lovely nude chiffon
alberta ferretti
 gown, which was styled in a lovely 20s fashion, along with her signature RED LIPS and a retro-looking face netting in the same nude shade. 
arm candy? one
justin long,
if reports are to be believed. either way, to pull off 3 stunning outfits in a week, and all with such panache--i had to be counterintuitive and give a celebrity, for once, more press than they already drown in.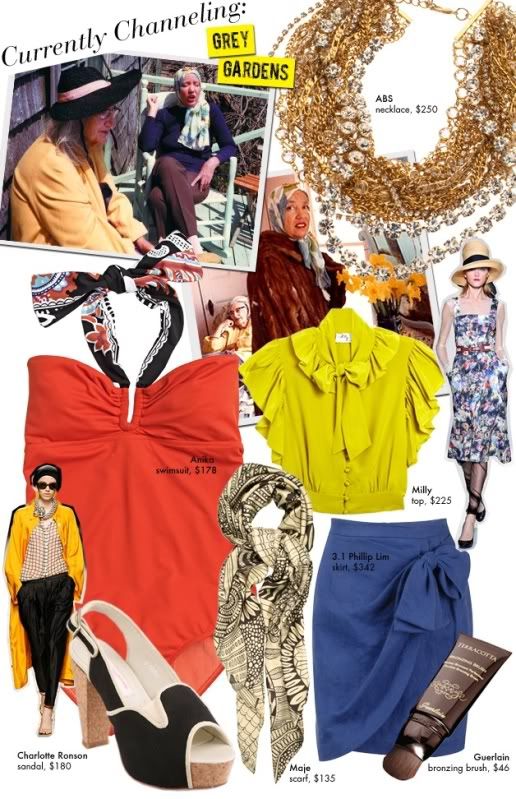 interestingly, 
in the spirit of the film's release,
WWWD
 has come up with an excellent selection of old-skool ladylike styles of that era for you to channel
drew
 onscreen.
PS: have also added the
EARTHTWEET
badge and link so that you can tweet away in support of the environmental movement! :) it's dead easy. 
also, the "VOGUE" photo from
i-d magazine
 now functions as a direct link to the online read. :)